Austin Jewish Film Festival: SONGS OF THE SEPHARDIM IN IZMIR
Cine Las Americas joins AJFF as community partner for a short documentary preserving the culture of Jews from Spain. This film is presented as part of the shorts program.
Songs Of The Sephardim In Izmir
A film by Brooke Saias & Anna Clare Spelman
Türkiye/USA, 2022
Music/Culture/Language, 15 min, Color
Ladino, Turkish & English with subtitles in English
Event Details
Virtual: Thursday, November 2, 2023 @ 10:00AM
FREE
In-person: Sunday, November 5, 2023 @ 5:00PM
Zimmerman Multi-Purpose Rooms at Shalom Austin, 7300 Hart Ln, Austin, TX 78731
$15, $2 off online
Synopsis
In Izmir, an ancient Turkish city rich with religious history and culture, Ceni is working to preserve Ladino—the endangered language of Sephardic Jews. Ceni's family migrated to Turkey centuries ago, following the expulsion of the Jews from Spain. Like many others in her generation, Ceni grew up with parents and grandparents who spoke Ladino at home, but the language wasn't passed down. Through music and song, Ceni finds a deep connection with her Sephardic heritage and hopes to save Ladino for future generations.
---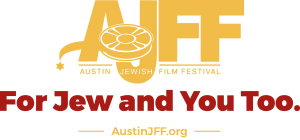 This screening is presented in partnership with the Austin Jewish Film Festival (AJFF), which seeks to promote cultural understanding and tolerance among the Greater Austin community, encourage artistic development, and entertain audiences through the medium of Jewish film. This year's festival takes place November 2-12, 2023.