Austin Film Festival: THE BATTLE (A BATALHA DA RUA MARIA ANTÔNIA)
Cine Las Americas joins AFF as community partner for a Brazilian Narrative Feature. CLA members receive a discount on a Film Pass & Lone Star Badge.
THE BATTLE (A BATALHA DA RUA MARIA ANTÔNIA)
A film by Vera Egito
Brazil, 2023
Drama/Romance/LGBTQ+, 84 min, Black & White
Portuguese with English subtitles
Event Details
Sunday, October 29, 2023 @ 7:50PM – 9:15PM
Galaxy Theatre, 6700 Middle Fiskville Rd, Austin, TX 78752
Tuesday, October 31, 2023 @ 5:30PM – 6:55PM
The Hideout Theatre, 617 Congress Ave, Austin, TX 78701
Pricing
Badgeholders and Film Passholders MUST be in line no later than 20 minutes prior to the scheduled start time. General Admission (GA) tickets will go on sale 20 minutes prior to each screening.
Discount for Cine Las Americas members on Film Pass & Lone Star Badge.
Synopsis
October 1968. During the Brazilian dictatorship, students and professors of the Left Student Movement face attacks by the Communist Hunting Command coming from across the street, in a pivotal night known as The Battle of the Students.
---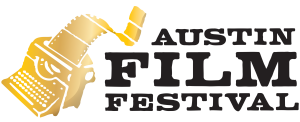 Austin Film Festival furthers the art and craft of storytelling by inspiring and championing the work of writers, filmmakers, and all artists who use written and visual language to tell a story. The 30th annual Austin Film Festival takes place October 26 – November 2.