Ricochet
A film by Jeff Adachi & Chihiro Wimbush
June 11, 2022 at 5pm, ESB-MACC
Free & open to the public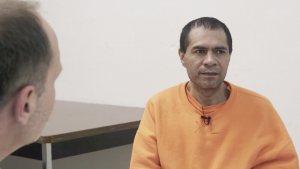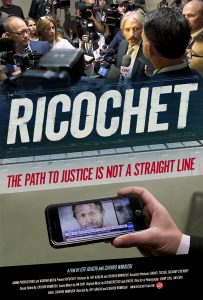 United States, 2022
Documentary, Immigration, Justice, Legal System
76 min, Color
English, Spanish subtitles
RICOCHET is a documentary feature film about the trial of an undocumented immigrant, Jose Inez Garcia Zarate, for the accidental shooting of Kate Steinle on Pier 14 in San Francisco in July of 2015. The trial gains national attention when Donald Trump exploits this on the campaign trail for the anti-immigration movement that he rides to the Republican nomination and eventually the White House. The national media take the story and make it a referendum on San Francisco's Sanctuary City policy. So the stakes are high when the trial finally begins in fall 2017, with the defense led by two San Francisco public defenders: Chief Attorney Matt Gonzalez and Francisco Ugarte, head of the office's Immigration Defense Unit.
Austin Premiere
Director's Bio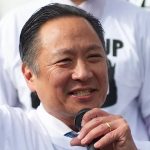 Jeff Adachi (August 29, 1959 – February 22, 2019) was a social justice advocate and filmmaker, Jeff also served as the elected Public Defender of San Francisco. Through his legal work and activism, Jeff was a strong advocate for the civil rights of all Americans.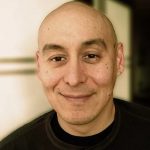 Chihiro Wimbush is an award-winning, Emmy-nominated (Dogtown Redemption) documentary filmmaker. He is a former Bay Area Video Coalition MediaMaker Fellow, Sundance Creative Producing Institute invitee, a participant in the Oakland Hatchlab and the inaugural On Being Gathering, hosted by Krista Tippett, featuring change-makers from around the world.
Credits
Producer: Jeff Adachi, Chihiro Wimbush
Cinematographer: Jim Choi, Jenny Chu
Editor: Chihiro Wimbush
Sound design: Jim Choi
Principle cast: Francisco Ugarte, Matt Gonzales, José Ines García Zaraté, Jeff Adachi
Print Source: Chihiro Wimbush, chihiro.wimbush@gmail.com