Hazlo Por Mi // Do It For Me
A film by Álvaro de la Hoz
June 11, 2022 at 3pm, ESB-MACC
Free & open to the public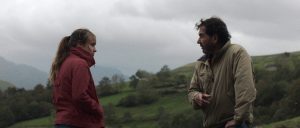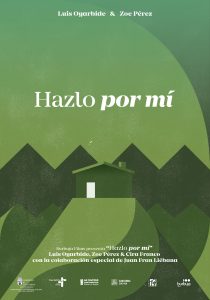 Spain, 2022
Drama, Coming of Age
93 min, Color
Spanish, English subtitles
Raquel is 16 years old and lives in the Pas valleys (Cantabria, Spain). The arrival of Luis, a mysterious and enigmatic neighbor, will give Raquel's life an unexpected turn, taking her in a direction she would have never imagined.
World Premiere
https://www.facebook.com/hazlopormi.lapelicula
Director's Bio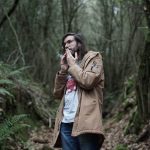 Alvaro de la Hoz is a Spanish filmmaker. After getting a Graduate Degree in History, he attended Madrid Film School (ECAM) where studied Film Editing. In 2006 he and other fellow filmmakers founded Burbuja Films, an independent production company in his hometown, Santander. The young business quickly became a reference for local filmmakers and allowed Alvaro to direct short films, documentaries and music videos which were screened and won prizes at film festivals all around the world. In spite of its thematic and formal variety, there are certain constants to Alvaro de la Hoz's work: its polished look, its introvert but strong main characters and a peculiar vision of our everyday reality that often flirts with the fantastic. His latest films such as the experimental piece 'Fuego' (2015) or the short films 'Frightening Woods' (2017) and 'Replica' (2020), explore the possibilities of telling stories in film without using any dialogue. Do It For Me' is his first feature film, a feel good story, kind of a modern fairy tale, that takes place in a lush scenery he knows very well: the green mountains that surround his hometown in Northern Spain.
Credits
Producer: Laura Hojas
Production Companies: Burbuja Films
Screenwriter: Pedro Pablo Picazo
Cinematographer: Lucía Venero
Editor: Carlos del Río
Sound Design: Eduardo Zallio
Music: Álvaro de la Hoz
Principle cast: Luis Oyarbide, Zoe Pérez, Cira Franco, Juan Fran Liébana, Edgar Lee Jr.
Print Source: Jonay García, Digital 104, distribucion@digital104.com