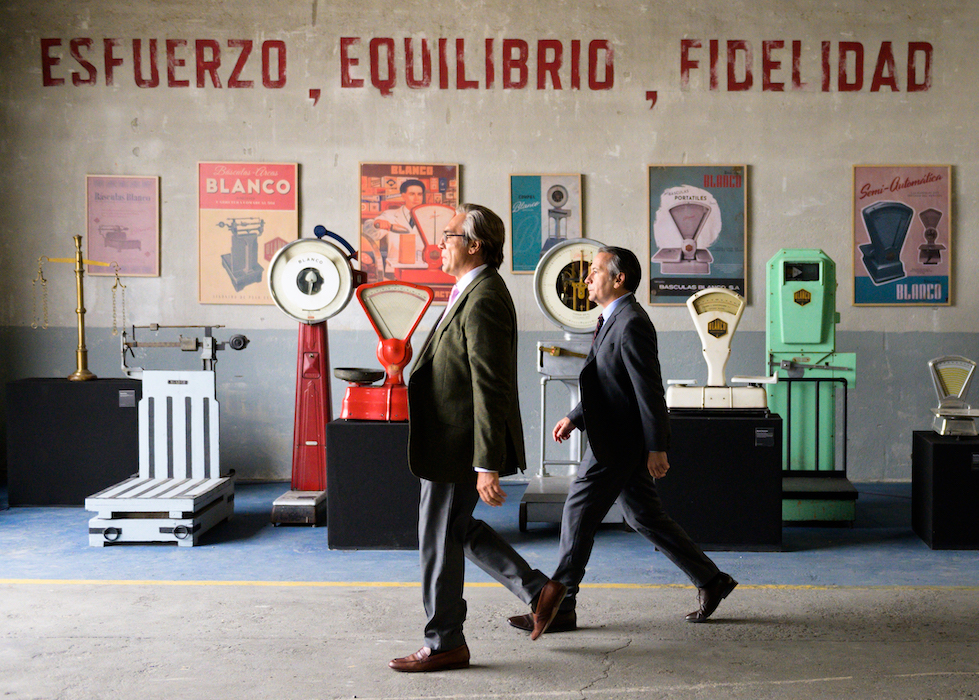 El Buen Patrón // The Good Boss
A film by Fernando León de Aranoa
BUY A BADGE FOR ENTRY
GRAB A TICKET
Standby line only if advance tickets sell out
Opening Night & Reception
June 8, 2022 at 6:30pm, AFS Cinema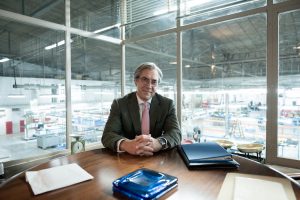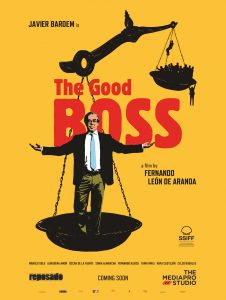 Spain, 2020
Drama, Comedy
120 min, Color
Spanish, English subtitles
Básculas Blanco, a company producing industrial scales in a provincial Spanish town, awaits the imminent visit from a committee that holds its fate in their hands as to whether they merit a local Business Excellence award: everything has to be perfect when the time comes. Working against the clock, the company's proprietor, Blanco (Javier Bardem) pulls out all the stops to address and resolve issues with his employees, crossing every imaginable line in the process.
Regional Premiere
mk2films.com/en/film/the-good-boss/
Director's Bio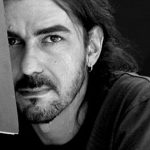 Writer, director and documentary maker, Fernando León de Aranoa has written and directed full-length features- "Familia" (1996), "Barrio' (1998), "Mondays in the Sun" (2002), "Princesas" (2005), "Amador" (2010), "A Perfect Day" (2015), "Loving Pablo" (2017) and "The Good Boss" (2021).
As a documentary maker his work includes "Izbieglize" (1995), "Caminantes" (2001), "Buenas noches, Ouma" ("Invisibles", 2007), "El país de los regfugiados" (2013) and "Politics, an Instruction Manual" (2016).
Fernando has regularly presented his films at the San Sebastian, Berlin, Sundance, Cannes, Venice, and Toronto festivals, among others. His work as a whole has garnered twelve Goya Awards from the Spanish Film Academy, three of them for Best Director, two for Best Screenplay, and one for Best Picture.
He has been awarded the Golden Shell at the San Sebastián Film Festival for Best Picture and the Silver Shell for Best Director, as well as three Fipresci awards from specialized critics, an Ariel from the Mexican Film Academy, two Donatello nominations from the Italian Academy, and the Luis Buñuel award for Best Ibero-American Picture.
As an author, he has published "Contra la hipermetropía" (Debate, 2010) and "Aquí yacen dragones" (Seix Barral, 2013). In 2004, Fernando set up his production company, Reposado.
Credits
Producer: Fernando León de Aranoa, Jaume Roures, Javier Méndez
Production Companies: MK2 Films, Orange, Radio Televisión Española (RTVE), Reposado Producciones, Televisió de Catalunya (TV3), The MediaPro Studio
Screenwriter: Fernando León de Aranoa
Cinematographer: Pau Esteve Birba
Editor: Vanessa Marimbert
Sound Design: Eduardo Castro
Music: Zeltia Montes
Principle cast: Javier Bardem, Manolo Solo, Almudena Amor, Óscar de la Fuente
Print Source: Justin DiPietro, justin@cohenmedia.net